Disc Mower Conditioners / DC103
---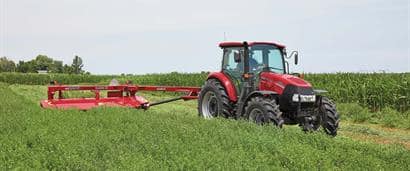 Overview
​​
​Quick Specs
​
​​Cutterbar Width: 10 ft. 4 in. (3.2 m)
Number of Discs: 8 
Type: Side-pull 
Conditioner Width: 102"

 ​
​
Specifications
Select up to three models to view at once. For more than 3 models, scroll left and right to see more specs. If you would like to compare specs between different Case IH equipment or against other competitive equipment, use our
Compare Specs Tool.