Tatu Speed Disk from Titan Machinery
The 70010 Tatu Speed Disk is one of the most durable disks on the market - that's why we stand behind the brand. Whether you're looking to operate at high speeds and still keep the same quality of work, or need a heavy duty machine to tear through the field - the 70010 Tatu Speed Disk is the machine you need. Learn more about the features below.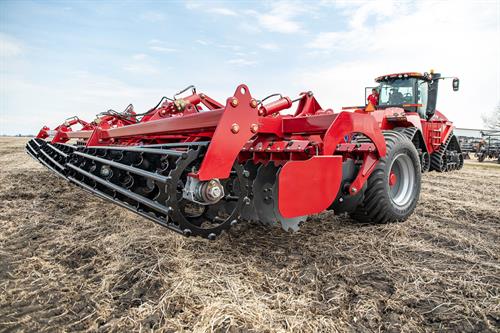 Heavy Duty Build
Tatu Speed Disk discs are built with Boron steel discs, available in multiple sizes and a variety of configurations. These long life tempered discs come in configuration options of notched front/notched back or notched front/smooth back. We also have sizing options of 20" or 22". The rugged design of these discs allows for the chopped residue to be mixed back into the soil and returning the nutrients right back into the ground to be released over time.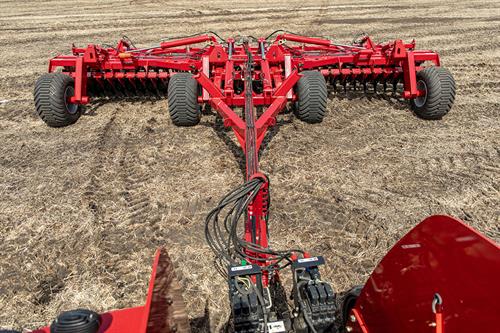 High Speed Performance
The Tatu Speed Disk proves time and time again to provide fast, even germination and emergence through its unique design. Tatu Speed Disks are designed to operate at speeds of up to 9-12mph - meaning quicker passes for you, without losing any performance quality.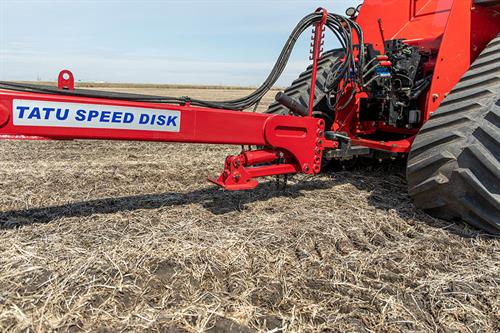 Rubber Torsion Suspension
The four rubber torsion elements are designed and engineered to function in a broad range of weather and soil conditions. They are pretensioned to hold the discs in the ground but also allow the disc to follow the contour of the ground while passing over obstructions, such as rocks. Each shank is independent, providing maximum protection from rocks while allowing for ideal flow of residue.