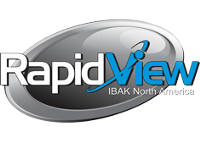 RAPIDVIEW IBAK SEWER INSPECTION SYSTEMS
SAFE, efficient sewer and storm drain inspection equipment
RapidView IBAK is recognized around the world as the leader in sewer inspection equipment. For over 70 years customers have been using RapidView to inspect underground pipes and sewers using the latest in imaging technology.
Titan Machinery is the area's RapidView/IBAK distributor, with over a decade of experience in the business of remote underground inspections. We sell and support the full line of RapidView/IBAK products including:
Pan & Tilt Push-Rod Cameras
Main Line Portable Systems
Main Line and Lateral Launch Trailer/Truck Mounted Systems
Fiber optic 1920x1080 HD Camera Systems
Panoramo® 4K Main Line and Manhole Systems
Pipe Rehab Robotic Cutter Systems
Cameras.
We carry a full-line of underground cameras from small push-rod cameras up to the latest HD RapidView Orion cameras with pan, tilt, rotate and panoramic capabilities.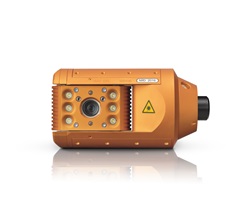 Tractors.
Remote controlled tractors for inspecting pipes from 4" to 120". Variety of configurations and sizes available. Cable lengths of up to 2000' depending upon application and configuration are available.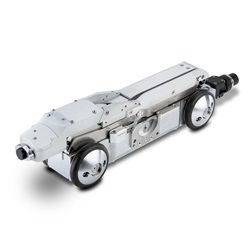 Controllers.
Control your camera and tractor systems seamlessly with a RapidView/IBAK BP or BS Joy-Stick controller system.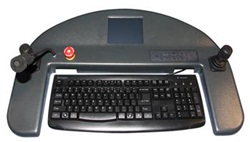 Software.
IKAS software for PACP inspections, GIS mapping and generating reports.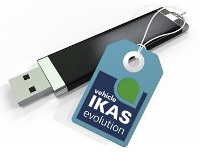 Vehicle Up Fits.
Titan Machinery can outfit a Trailer, Box Truck, or City Van with a custom-designed interior for maximum remote inspection comfort and efficiency from jobsite to jobsite.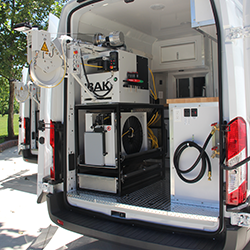 Cable Reels.
Specially designed synchronized cable reels for deploying and retrieving underground inspection equipment.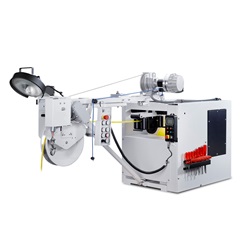 Cutters.
Cutting and Grinding Robots for lateral reinstatements and removing obstructions in a wide variety of pipe diameters and conditions.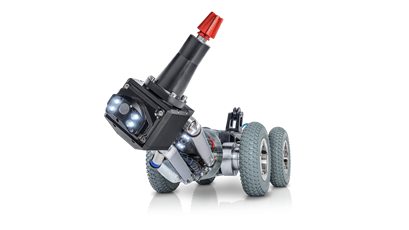 Whether you are in need of a single component/part or a complete system, the experts at Titan Machinery have the training and experience to get you the equipment and parts you need for your business or municipality. Click the link below to leave an inquiry through our convenient online form and one of our RapidView experts will follow-up to answer your questions.